SSince 2010, the K-8 Monforton School District has grown from 215 to well over 500 students. The July, 2017 delivery of their new middle school is third in a series of successful projects, all delivered on-time and under budget . . . with more projects in the future.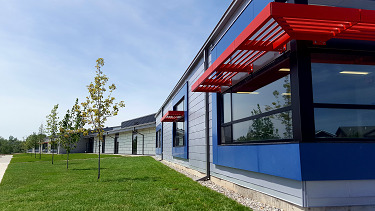 Tate Management provided full pre-construction and construction services for the middle school project, beginning with the planning and strategy leadership associated with a successful bond campaign.
Since the district serves K-8 students, the Campus Master Plan that we helped develop anticipated and targeted the design and construction of a new and separate middle school. This plan allowed for their existing facilities to target the younger K-5 population, while providing a new and modern middle school facility for their grade 6-8 students.
The new Monforton Middle School is over 32,000 SF and includes, five standard "home room" classrooms, specialty science and art classrooms, music, special education, and media classrooms. It also includes a new full-size gymnasium, complete with locker rooms, kitchen, meeting room, and administrative office spaces.
Through careful project execution and cost control, we determined during the construction phase that the project would have enough remaining funds to add a full-size football and soccer field complex, complete with a running track surrounding it. This value-added item is one in a long list of project adds that also includes an additional exterior walk-in freezer, added outdoor play area, and front door access control, among others.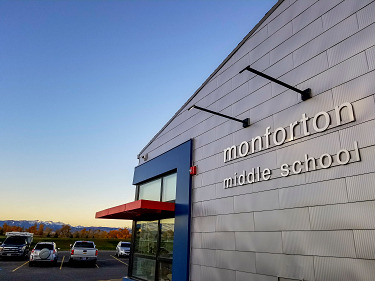 We are proud of projects like this, not only because we exceeded the expectations of what would be accomplished, but also because we have earned the ongoing trust of the client and have been privileged to deliver on multiple occasions.